Tea Master Series
Hello Tea Friends!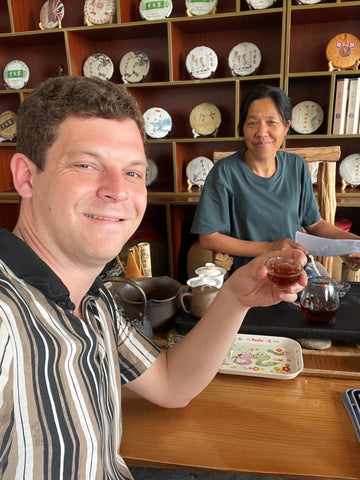 This Master Series is a collaboration between myself and Sister Ai, a third-generation tea farmer in the Yunnan Tea village of Qianjiazhai! 
Sister Ai's tea farm is in the primordial forest, a protected nature reserve where only local tea farmers are allowed to enter. The trees there range from hundreds to thousands of years old - the oldest tea tree here is 2700 years old, the oldest in China!
Together, we have selected several single-source teas from her mountain and selected these exceptional teas for their quality, taste, purity, and value.
I hope by opening a pathway direct from the tea farmers to people around the world we can share some true tea experiences!